This was the week.
The week I said goodbye to sleeping in late, afternoon naps, and hours of soaking in baby love.
This is the week I returned to work.
I really do love my job. There is an energy that can only be found from high school students and one of the joys of working around them is that they will gladly share that energy with you. It's empowering.
But I miss Eslea during the day. One of the highlights of this week is that some of my favorite people traveled many hours to come and visit sweet Eslea. And they, like everyone that meets her, fell in love.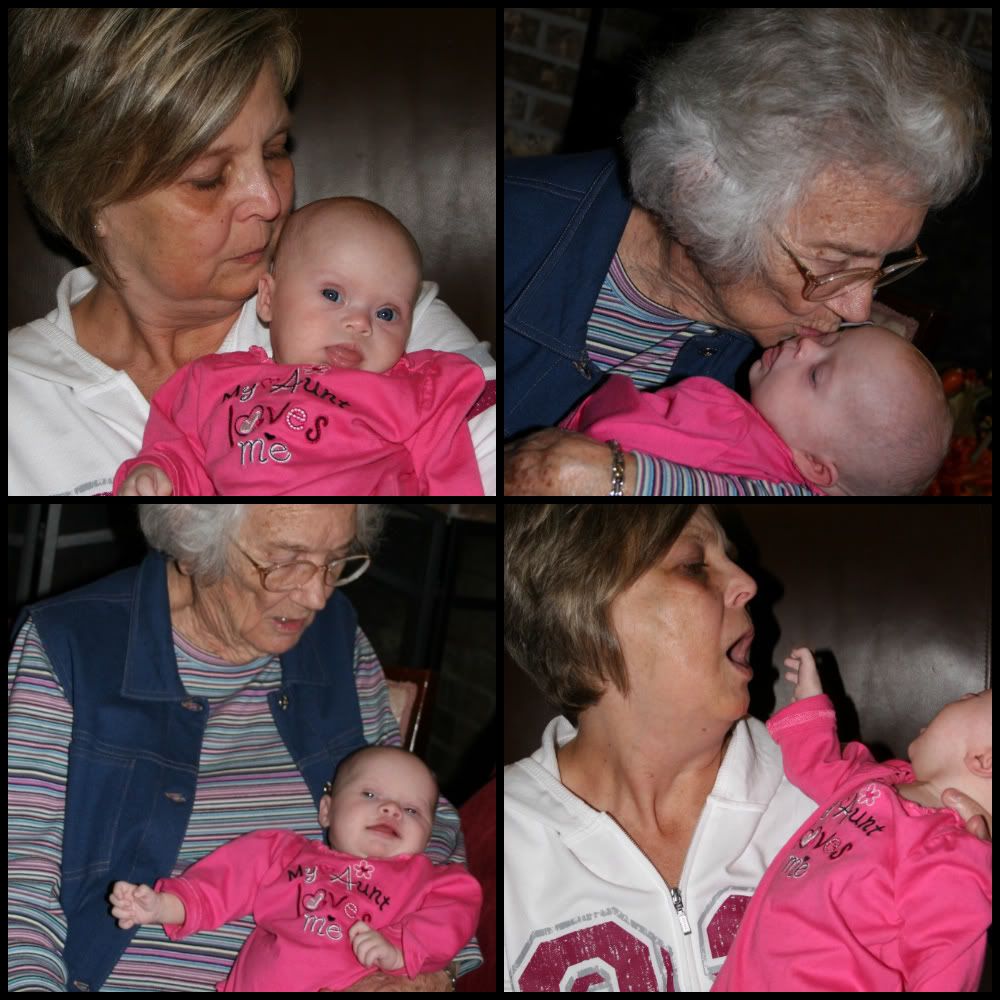 So happy to realize that I captured one of her sweet baby smiles.
There is also a different type of energy that comes from family gatherings around the table. Like a warm blanket that wraps around your toes snug and tight, not allowing any of the cold air to sneak inside your perfect little foot cocoon.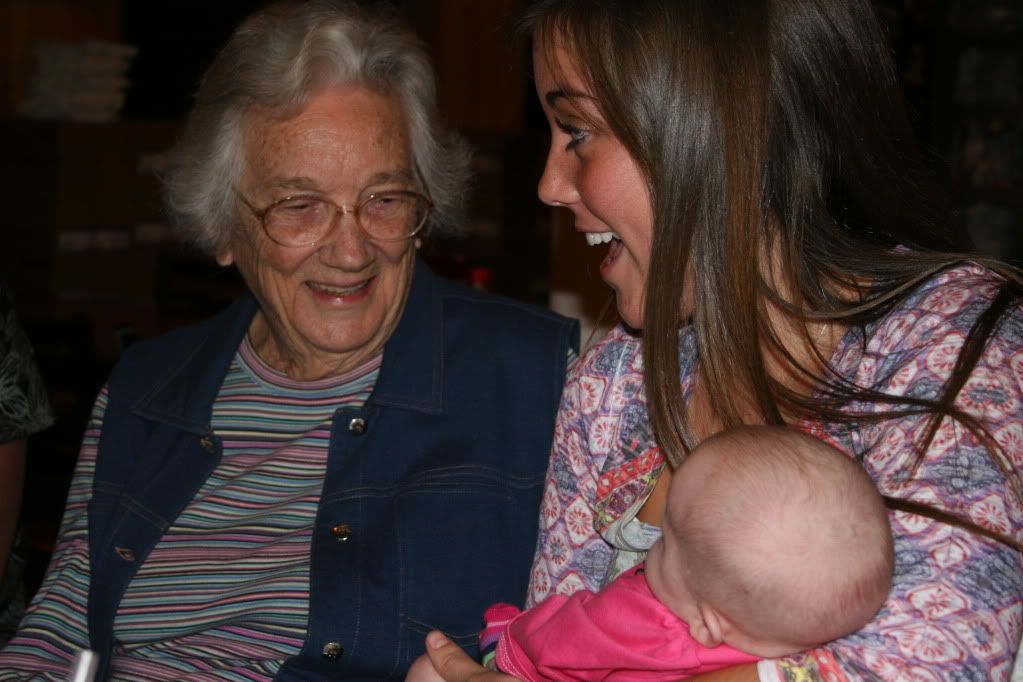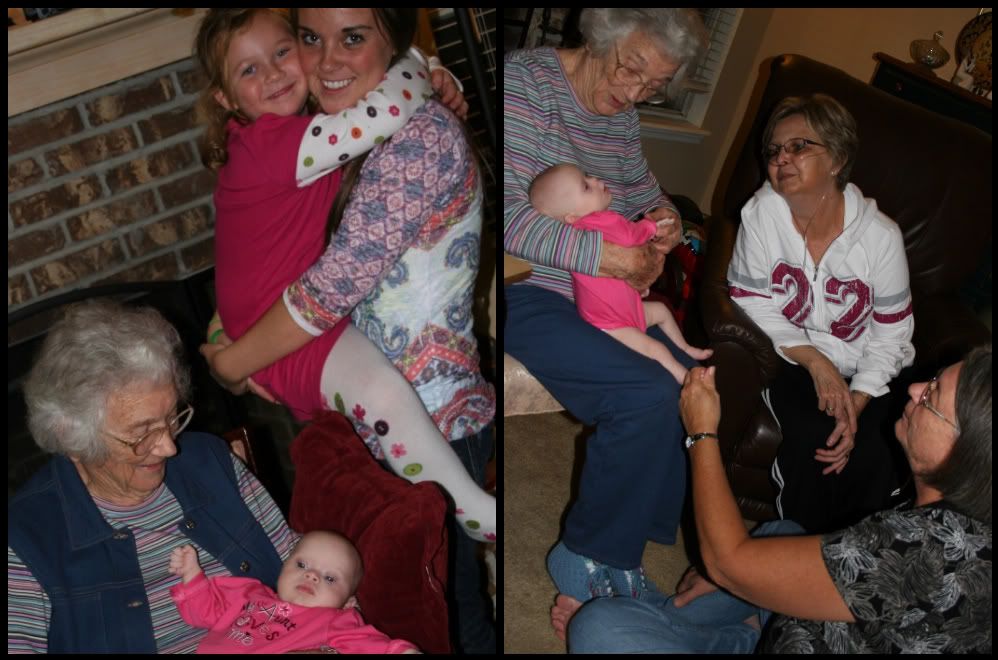 Not so very long ago, I was the teenager with a 4 year old following my every move. That very same 4 year old and I developed a secret Sista-Sista handshake. Now, that little girl who followed me around has her own 4 year old in tow and she is passing that same secret handshake on to my little monkey.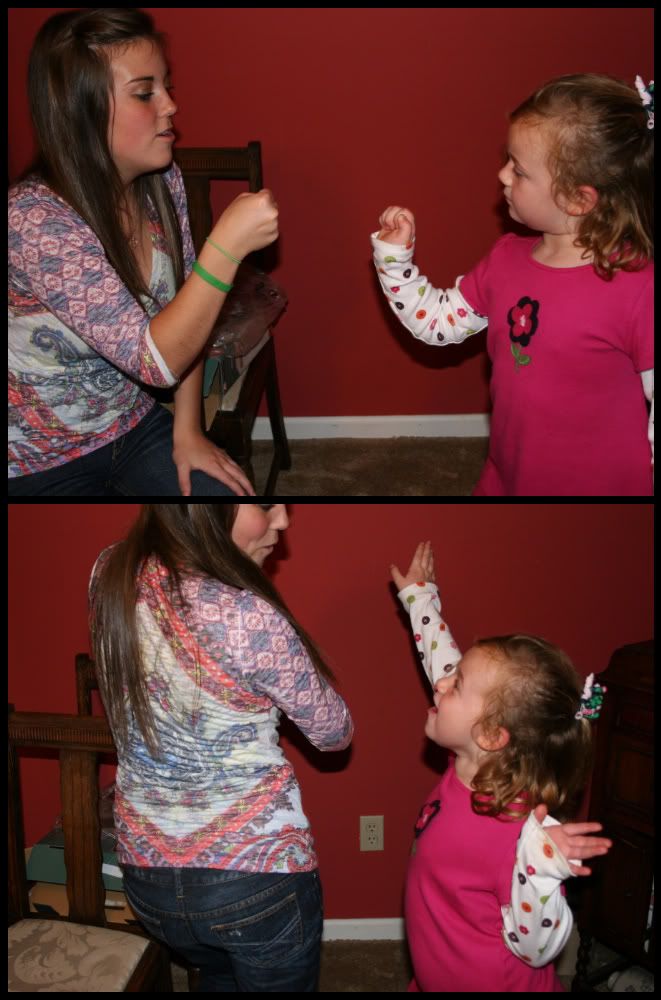 Another cool night. The weekend is almost here.