Nothing is better than the excitement of watching a little girl's eyes light up and the bounce that takes over her entire body as she realizes what she is about to behold.....Disney's Princesses on Ice.
Yes, today we sacrificed our Sunday afternoon so that Emma could watch till her little heart was full of Princesses swaying and gliding across an icy floor.
I must admit, it was pretty spectacular. I found my own leg bouncing with the music more often than I would like to admit.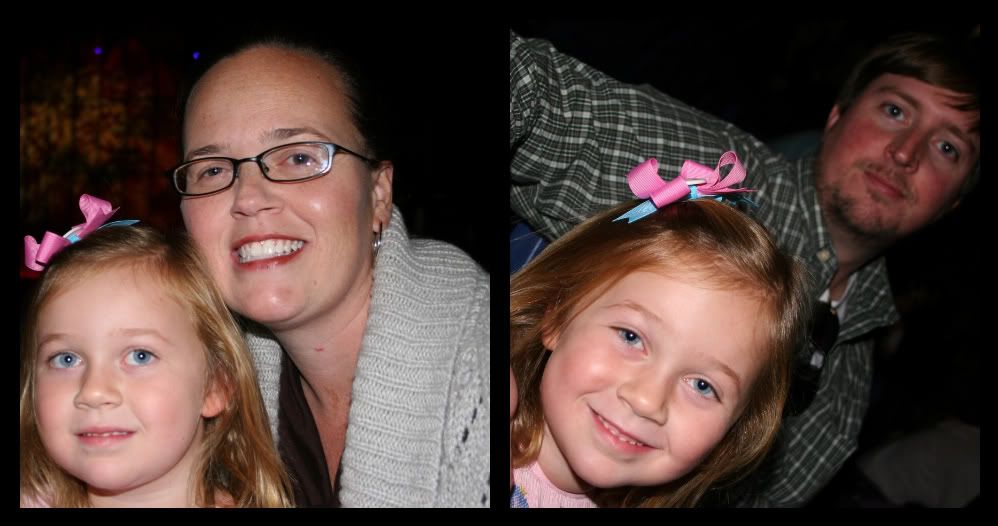 The best part of it all was the amazement and wonder in Emma's eyes.
She was so wrapped up in the stories that she didn't want to let go of the moment.
Tell me why as parents do we give in to the desires of our children when at such events? I believe it's because we want them to hold on to that magical feeling for as long as possible. Bringing home bought trinkets is a small way to help them have that magic just a little bit longer.
So that you too can share in just a little bit of the magic from today...

My own little princess was a pooped little princess.
I am looking forward to the day that her younger sister can enjoy such merriment with us.
Until that time, Eslea can hold down the fort at home while sportin' some pretty stylin' onesies.
Yes, Eslea my dear....your daddy DOES rock!