The Friday before Easter on the way home from school, Emma asked Jason if the Easter bunny was real. She said that all her friends think there is an Easter bunny but she is not so sure. She's a smart one that girl. So, we told her truthfully...
No, Emma. There is not an Easter Bunny
.
I guess that's it. The secret is out.
At five, Emma has officially reached the age of reasoning. You can see her little mind working. Wondering how the Easter bunny could possibly be real. How eggs magically appear full of candy. And just how does the chocolate egg manage to get all that gooey sweetness inside of it?
We took the opportunity to remind Emma of the truth of Easter. The meaning of Easter.
Emma, Easter is not about the Easter Bunny. It's about Jesus.
This year, she was very interested in the story of our Savior and his resurrection. Asking to read the picture book we have for her over and over. Asking if she can take it to school for her classmates to read. As proud as I am that she wants to share the story of Christ's resurrection, I'm not sure how well that will fly in her public pre-k class.
We had an interesting Easter this year. The weekend started off with a church picnic and egg hunt. I must admit that even though Emma loves to find Easter eggs, she does not like having to race with other children to do so.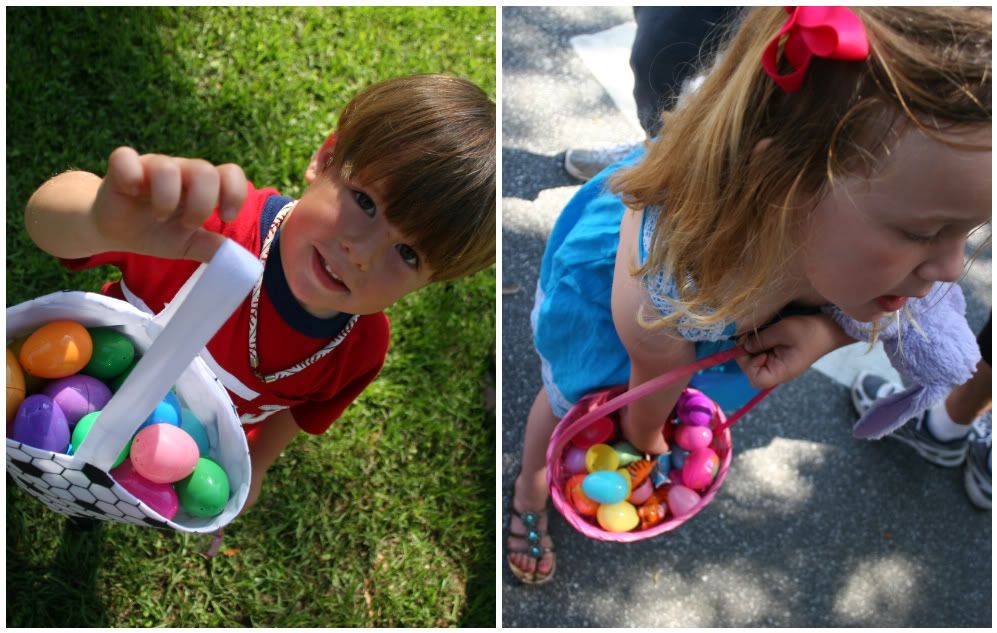 Eslea's little buddy Renee came out for some Egg hunting fun.
One of the things I love most about any holiday is the gathering of family. I'm an only child and growing up I always wished for large holiday gatherings that never happened. As an adult, I rejoice in the numbers that come together for fellowship and love. I'm proud to have parents and in-laws that enjoy each others' company. So much even that we came together this Easter for a joint celebration. Even better, my oldest friend and her family came too. Happy days.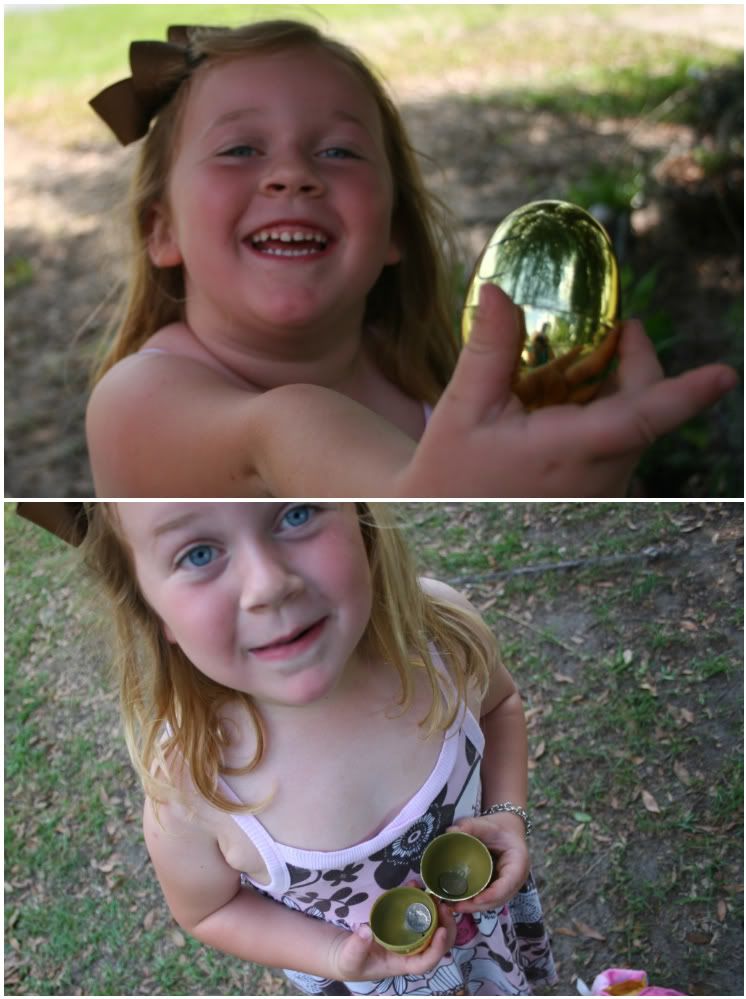 It does make me think though. Will I talk to Eslea about the Easter bunny? Or will I tell her to truth from the start? Eslea, there is no Easter Bunny.
Easter bunny. No Easter bunny. It all comes down to the same thing.
Love and the sacrifice that was made so that we can truly know what it means to be LOVED.
Holiday over.
This mama bunny is out.
Happy Monday everybody!
Edited to add: Yes! We told her not to tell her little buddies. I don't need no mamas calling up in this house! The funny thing is she knows there is no Easter bunny and yet, she likes to pretend that there is one. Go figure.
-erin